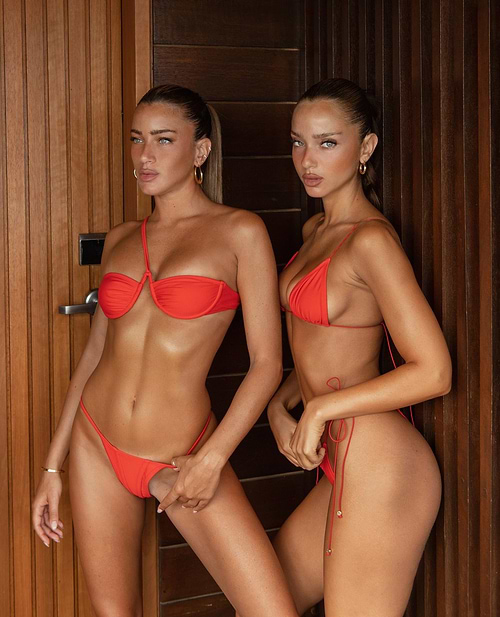 The Brand
If we had to describe our brand in one word, it would be unique.
We believe in creating high quality swimwear that is built to last and offers flattering, cheeky cuts and super creative patterns.
BANANHOT's story is our story - two best friends who shared a dream to design a swimwear line that's all about a confident, natural, sun-kissed lifestyle.
We weren't sure where to start, so we posted our first piece on Instagram and then everything went crazy… Within weeks BANANHOT became Israel's hottest and most desired brand, and we found ourselves selling hundreds of bikinis out of Noa's parent's basement.
A few months later we opened our Tel Aviv store and today we are still hand-on and proud to offer our clients diverse swimwear at affordable prices.
Each design and fabric is inspired by our dreams, vision, and personal touch.
When we're not out shooting or attending Tel Aviv Fashion Week, you'll find us at our shop helping each client to find the perfect piece.
BANANHOT swimwear is popular worldwide, offering amazing styles to people of all body types.
From Tel-Aviv's beaches to tropical Seychelles, get ready to be blown away by BANANAHOT's style.
Enjoy summer with BANANHOT and feel special!
Love
Noa & Neta